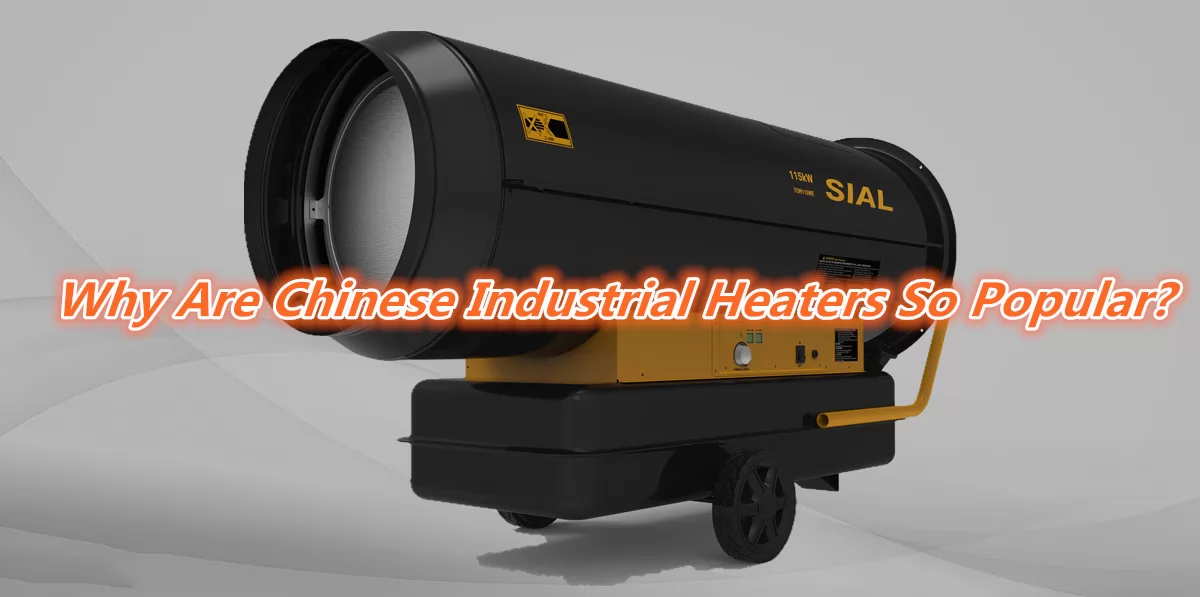 Whenever there is a need to increase the temperature of any industrial process or object, industrial heaters are considered a viable option. Advances in technology have created exciting new products and opportunities for industrial heater manufacturers. The working principle of industrial electric heaters is to convert electrical energy into thermal energy through heat transfer in the form of convection, conduction and radiation.
In fact, radiation heat transfer dominates in high temperature processes, while conduction/convection forms dominate in low temperature processes. In the energy demand of the entire manufacturing industry, industrial heaters account for approximately 70% of process energy and use.
---
Industrial electric heating market overview
An electric heater is a device that uses electric current to heat a resistor that emits radiant energy and is used for heating purposes in various applications. Electric heaters are usually more expensive, but they can be used safely indoors. These are mainly used when the main heating system is insufficient or the central heating system is running or the installation cost is too high. This factor is expected to promote the market growth of electric heaters during the forecast period.
The development of electric heaters in China
China is the world's largest exporter of electric heaters. The annual export share accounts for more than 40% of the world. The industrial electric heaters sold are welcomed by customers all over the world. With the continuous improvement of China's technology, China's heaters will be in a dominant position in the future. China will develop more functions and higher conversion efficiency heater equipment.
Advantages of China's industrial electric heater manufacturers
The price is fair, and the price of electric heaters sold in China is affordable by anyone. The price is competitive, not only for your own use but also for resale.
The technology is mature, and the product types, product quantity, and application rate of China's heaters have all increased to a relatively advanced and mature level.
With a complete range, China is the world's largest heater market, and you can find heaters that meet your needs.
China's top industrial heater manufacturer
Dongfang Electric Heating
Established in 1992, Dongfang Electric Heating Technology Co., Ltd. is a professional manufacturer of electric heating elements for civil and commercial use. It has 20 years of manufacturing experience in electric heating elements, and its manufacturing technology, level and economic strength are all ahead of its peers. Specializing in the production of various high-performance industrial (explosion-proof) electric heaters, electric heating elements, and electric heating products.
The registered trademark "Huare" of Huaneng Wuxi Electric Heating Equipment Co., Ltd. was founded in 1975. It has 42 years of professional design and manufacture of industrial electric heating elements and systems with rich experience and a large number of achievements. It has an annual production capacity of more than 300,000 meters of industrial tubular electric heating pipes and 3000 sets of electric heating systems.
Hengye Electric Heating Company covers an area of ​​15,000 square meters. It is a large-scale key manufacturer of "explosion-proof electric heating" and "pipeline electric heating" equipment, equipment, equipment and components, integrating R&D, design, manufacturing and construction.
Hengye electric heating products are widely used and served by large enterprises, covering almost all large enterprises in the country such as petroleum, petrochemical, chemical fibre, chemical industry, power plant, medical treatment, and nuclear power. It is the leader of the explosion-proof electric heating industry.
Cixi Hengjin Electronics Co., Ltd. was established in 2001. It is a professional manufacturer and exporter of industrial electrical products and kitchen electrical products.
At present, the company covers an area of ​​about 35,000 square meters and has more than 600 employees. After nearly 20 years of production and manufacturing history, Hengjin has a complete and systematic production line, skilled first-line workers and a strong operating team.
The company's products benefit the world and have a certain share of the global market share. At present, the main customer groups cover Asia, North America, Africa, Europe, Southeast Asia, the Middle East, etc. The main products are industrial heaters, industrial dehumidifiers and other industrial ventilation products.
Conclusion
Looking forward to 2021, with the rise of the Internet economy and the maturity of Internet of Things technology, China's economy has achieved considerable development in recent years. These achievements have helped China achieve curve overtaking in many areas and become a world leader. The entire national economy is undergoing in-depth structural reforms. The industrial heater industry is facing unprecedented opportunities. Companies that are good at seizing opportunities will get better development space.
---
China industrial heater manufacturer
Specializing in the manufacture and sale of industrial and agricultural heating equipment, providing various types of heater solutions. If you want to choose a reliable and cheap heater factory to provide you with equipment, then please contact us and we will give a reasonable quotation
---